MRC Employability Centre
Producing graduates equipped for their future is a key part of our higher education institution. At Mont Rose College of Management and sciences, we place as much emphasis on gaining skills relevant to the workplace as we do on the academic performance.
Vision and Mission
Our aim is to inspire, guide and support our students on their journey to a fruitful and fulfilling career.
What we do?
The MRC Employability Centre helps students planning their future and increasing their employability. We offer practical individual help with career planning, involving CV writing tips, job applications and mock interviews. We conduct group sessions on career development and have broad information on graduate employments and postgraduate study.
Speak to us
Whether students are undergraduates, postgraduates or graduated from Mont Rose College, our Career Development Consultants are available to help. We offer a various ways to speak to a counsellor:
Quick queries
Guidance sessions
Mock interviews
Receiving feedback on your CV/ application forms*
Getting advice on work experience
Discussing job-seeking approaches
Guidance Sessions
Careers Guidance sessions enable students to speak to a counsellor for at least half an hour in collaboration with professionals from the National Careers Service.  
Careers Guidance Sessions may Include:
Encouraging students to review their skills, choices, strengths, weaknesses, principles and their career pathways
Exploring factors considering students' career development. For instance, this could be a discussion regarding the selection criteria, or the academic requirements and funding opportunities for a higher courses graduate could be interested in Structuring an action plan that will enable students in achieving their career goals Improving students' approaches for making applications, interviews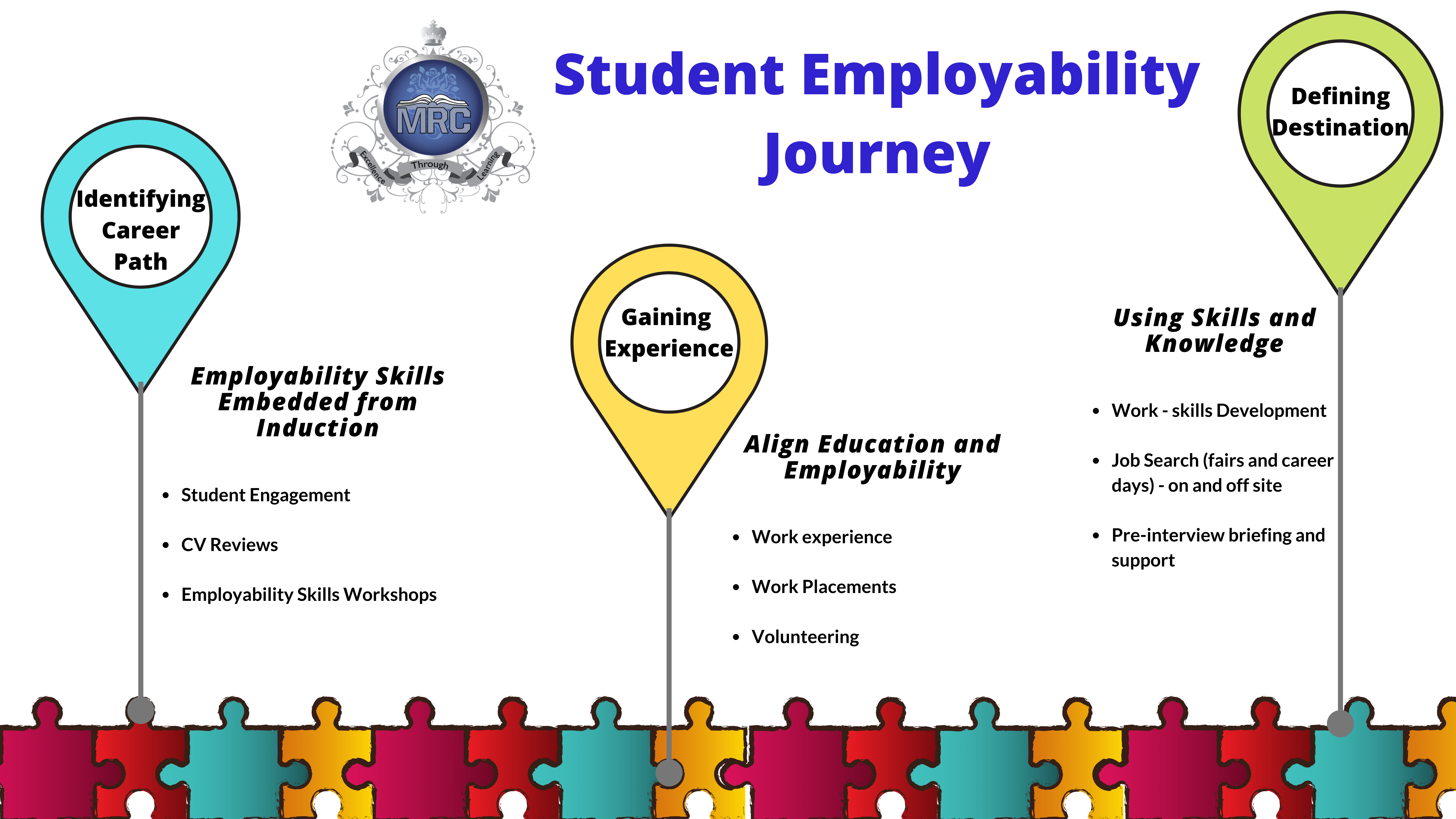 Mock Interiview
A mock Interview appointment with a counsellor last for 30 minutes and helps you in improving your interview performance. Students can mention the areas where they would like to concentrate on and the Advisor will organise the mock interview suitably; feedback is given during the interview session.
Please contact the employability department for more information.
Contact number: 020 8556 5009 (ext. 1025)
Email: employment@mrcollege.ac.uk